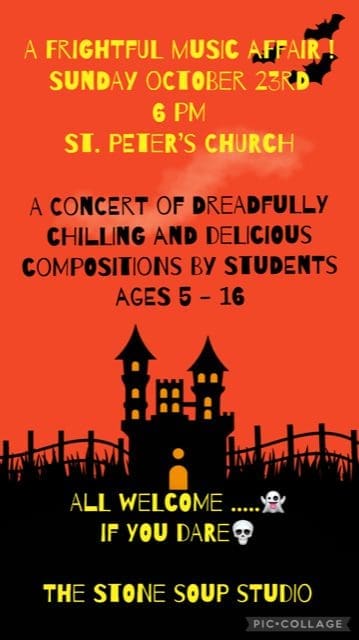 A Frightful Music Affair!
Everyone is welcome!  No charges or tickets ever.
We will be carving Jack o Lanterns and then a quick pizza dinner downstairs if that is still ok – and I have a crew of Mums and Dads who are on cleaning duty and we will take away the garbage bags.
Then upstairs to do the concert.  It should be an hour long to 70 mins max.