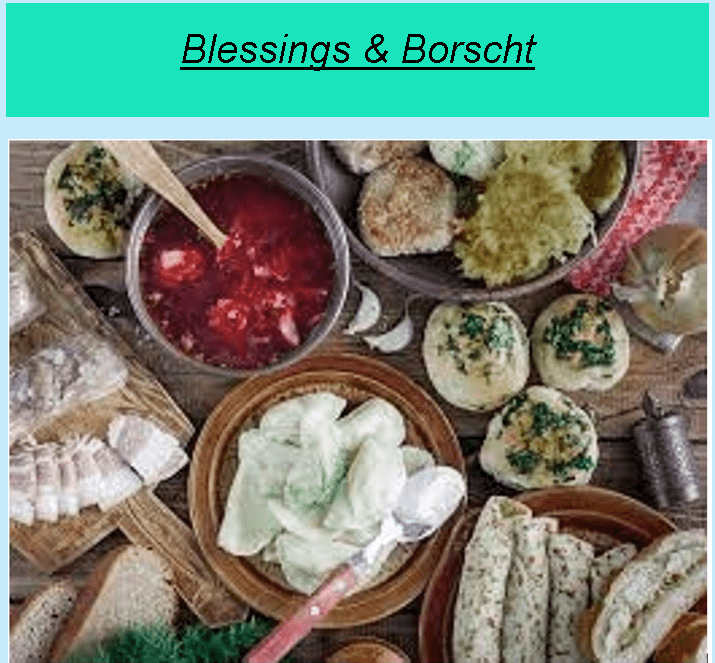 Blessings & Borscht
We would like to extend a warm welcome to join us for:
"Blessings & Borscht" – a fundraising event
St. Peter's is hosting to help Ukrainian families in Cochrane.
When: Saturday, October 14 at 6pm
Where: The Church Basement
What: A 3-course traditional Ukrainian dinner prepared by 5 Ukrainian Women
living in Cochrane. All proceeds raised from this fundraiser will go directly to them
and their families to help support them.
What Else: Lots of fun things planned! We will be holding a raffle
with amazing prizes, beautiful decor and more!
Cost: $45/person plus an opportunity to contribute to the raffle.
*any donations beyond the ticket price are very welcomed
and will be used to subsidize the cost of food being prepared!
Adults only event please (teens 12 and over welcome)
Tickets now available.
Sales will be ongoing until tickets are sold out. Cash preferred but e-transfer
is also available.
Request tickets from Adeline or email Tim at office@saintpeters.ca