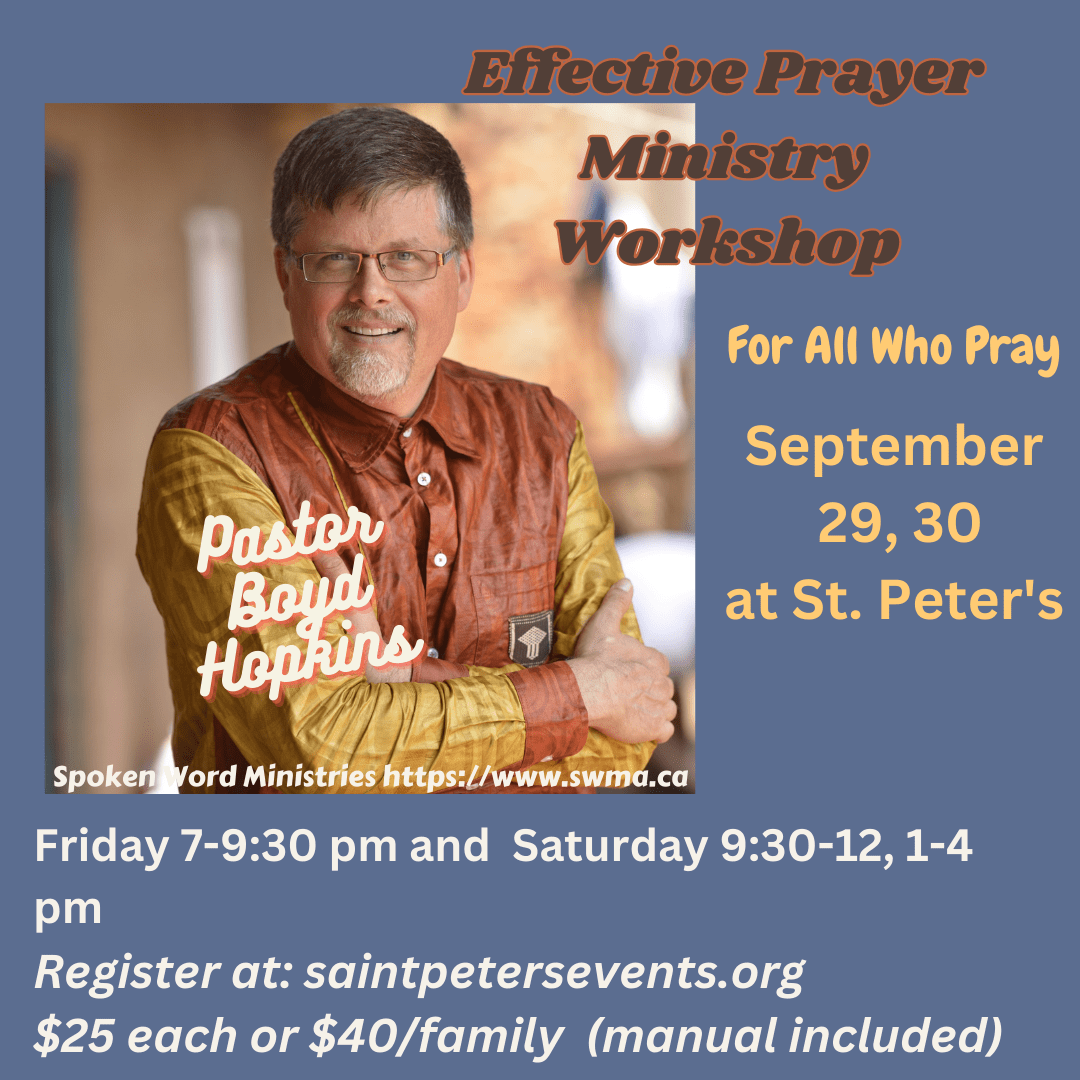 Effective Prayer Ministry Workshop
Do you desire to see God break through in people's lives? In your life? Learn how to apply the Truths of God's Word to bring freedom.
Prayer is one of the most vital tools we have as believers, and yet how often have you heard someone say, "I've been praying for so long and nothing has changed." How can we learn to pray effectively in order to see God's hand in a person's life?
Friday Evening 7-9:30 pm
Learn how to effectively pray for a specific need.
Saturday 9:30-12, (break for lunch)1-4
Does Satan prevent us from praying? What does Scripture teach us about the struggle between God and evil when it comes to prayer?