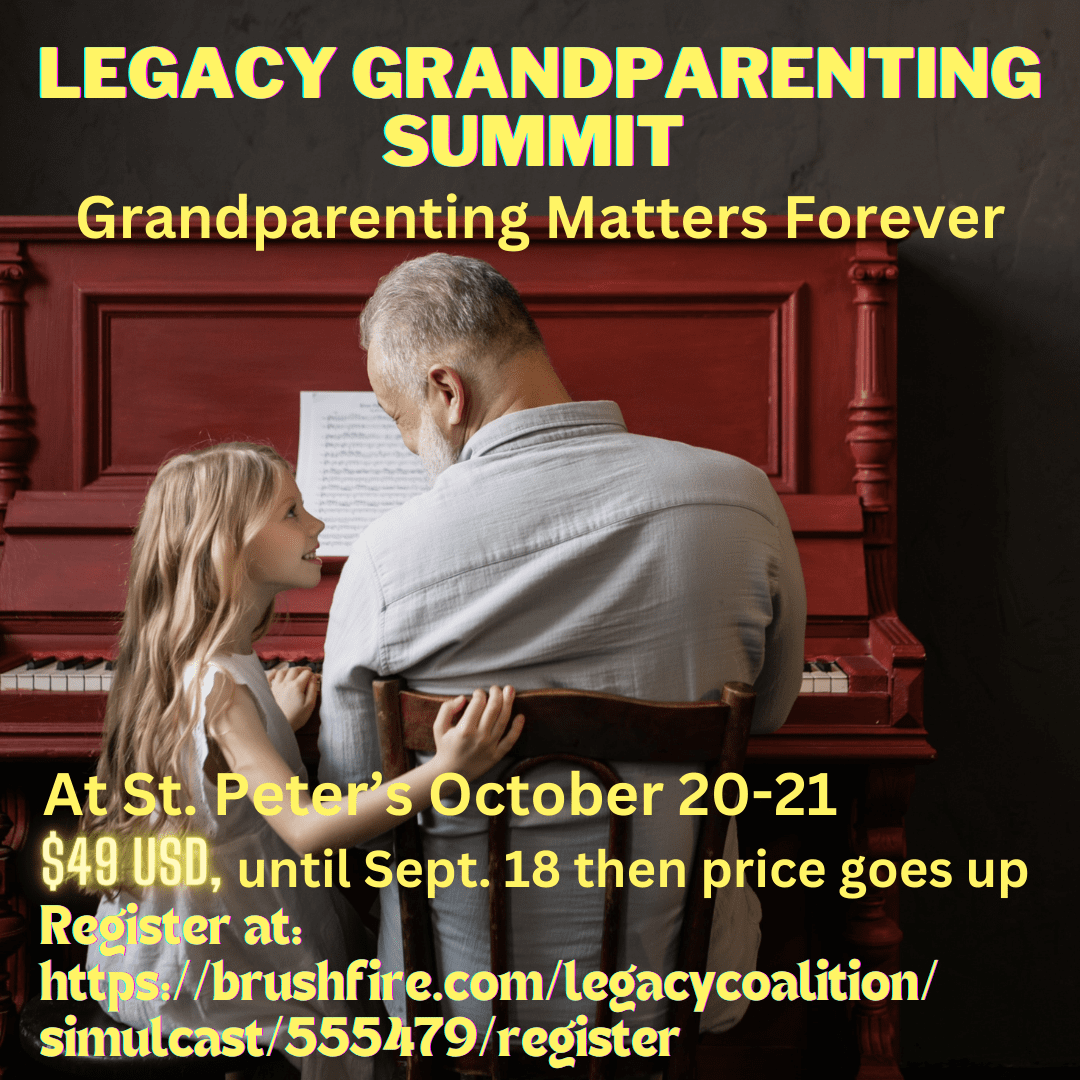 THE LEGACY GRANDPARENTING SUMMIT Oct 20-21 2023 at St. Peter's
OCTOBER  20-21, 2023 in COCHRANE, AB,
Do you ever feel distant from your grandchild's world because it seems so different from your own?
Do you wonder how best to help your grandchildren consider Christian faith amid so many options?
Are you curious about faith-building strategies that might be helpful for you to engage your grandchildren?
THE LEGACY GRANDPARENTING SUMMIT will help you:
Learn what the Bible says about your influence as a grandparent.
Discover ways to strengthen your relationship with your adult children and positively impact the spiritual development of your grandchildren.
Become excited to be an intentional Christian grandparent, in ways big and small, in order to see God touch your grandchildren through you.
This two-day seminar, held at St. Peter's Luther Church in Cochrane (via simulcast to over 100 locations in North America), provides insights from a list of renowned speakers, covering every topic imaginable. Attend both days for maximum learning or feel free to attend either Friday or Saturday.
Please contact Cochrane-based grandparents, Elaine and Vaughn Malcolm or the church office 403-932-3345 local 101, we are excited to answer questions about registration, summit topics or tell you about their previous LEGACY GRANDPARENTING SUMMIT experience.