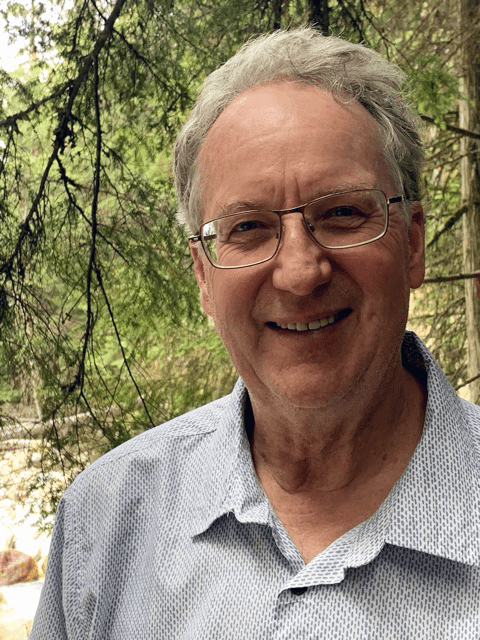 A LITTLE MORE ABOUT Pastor Rick:
Pastor Rick was born in Calgary and spent his formative years in many towns in Alberta and the NWT. He graduated from Lutheran Theological Seminary in Saskatoon and has been an ordained minister for over 38 years now.
Rick has extensive education in grief and loss and is trained in Narrative Therapy. He has written numerous books and is frequently invited to speak on the subject of death, dying, and grief.
His first wife, Pam, died in 2008 while he was serving St. Peter's. Rick remarried Erica in 2010. They moved to Victoria for five years in 2017 and returned last year. Rick now serves as a part-time pastor at St. Peter's.
Rick's passion is outreach to the lost and lonely – you'll often find him at a local coffee shop or pub engaging people.
His interests are writing, hockey, and their 5 grandchildren. He is currently working on his Doctorate of Ministry through the Institute of Lutheran Theology.